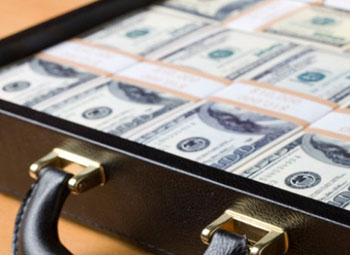 The significant investments in building regional capacity to fight money laundering and confiscate criminal proceeds continues to reap dividends as the number of money laundering cases before the courts increases.

Currently six (6) money laundering prosecutions are underway in both Dominica and Virgin Islands and over the last six month (6) three (3) money laundering cases have been completed in Antigua and Barbuda and in the last month a major money laundering scheme is being investigated and three persons each have been charged with nine counts of money laundering, vehicles and other property have been seized pending the outcome of the investigations.

In St. Vincent and the Grenadines since May 2012, there have been four (4) seizures resulting in to EC$230,000 being forfeited. Nineteen (19) Production Orders have been obtained and legislation allowing the electronic recording of evidence for money laundering offences has been enacted.

Paper committal proceedings have been initiated in Dominica in one (1) case involving a stand-alone money laundering offence. A decision is expected on November 26, 2012.

In ongoing capacity building efforts for the judicial process, the Chief Magistrate of St. Vincent and the Grenadines visited the United Kingdom on a fact finding Mission on the implementation of the United Kingdom's Proceeds of Crime legislation.